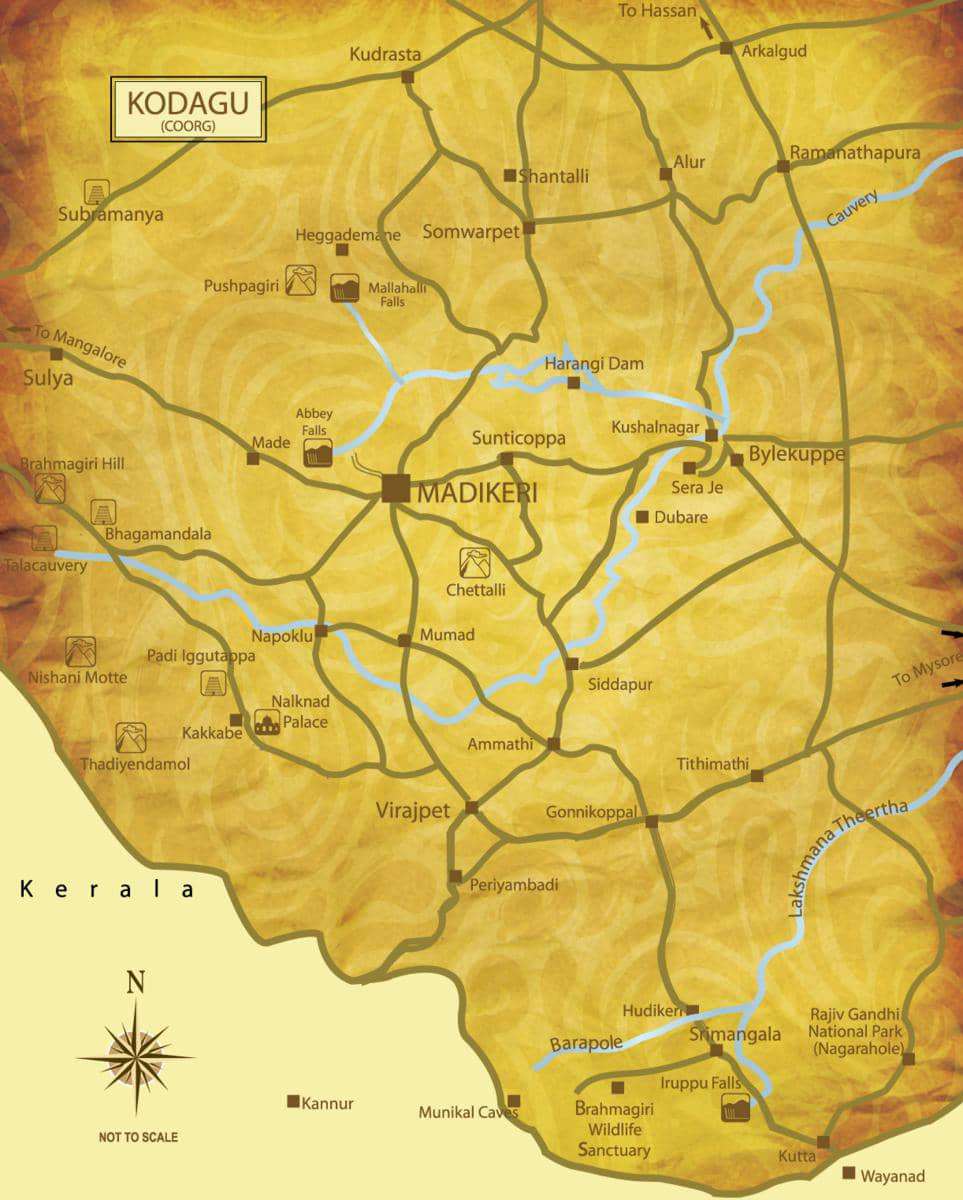 Full Map of Coorg District with Location Detailing.
Directions To Coorg from Bangalore Other Cities.
Bangalore to Madikeri, Coorg Road
Driving Through Mysore Road.
The 6+ lane Bangalore- Mandya- Mysore- Madikeri Highway
Driving Through Channarayapatna Road.
High Speed Toll Road with High Speed Drive though channarayapatna – Kushalnagar madikeri ( 4 hrs Approx Drive time)
Directions to Coorg By Road from Chennai (TN)
Driving Through Bangalore/Hosur Road.
The Highway from  Chennai – Krishnagar (toll)- Bangalore – Mysore- Coorg
Directions Kannur International Airport to Coorg.
The NH Highway from  Kannur to Coorg (Madikeri) comes through 22 kms of Ghat section